Hat Yai bachelor hotels guide
New Season Hotel is a top choice for tourists
Hat Yai (or Haad Yai) is the fourth largest city in Thailand and the major population centre of the Kingdom's deep south region. Its proximity to the Malaysian border makes it a popular stopover for businessmen engaged in trade between the two nations, which means there are plenty of decent places to stay at reasonable prices.
The majority of bachelor hotels in Hat Yai listed below are situated in the city centre and close to all the bars, restaurants, nightlife and sightseeing attractions. But some taxi drivers in Hat Yai do not speak or read English well so it is a good idea to collect a business card with the hotel address written in Thai script before heading out for evenings out on the town.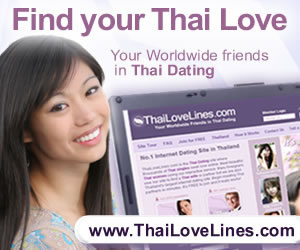 And the deluge of Malaysians and Singaporeans which come here also means that the city's red light district is blossoming, while there plenty of Hat Yai bachelor hotels which appreciate their guests' requirements and allow them to bring back ladies to their room without having to pay an extra charge .
Although Hat Yai bachelor hotels may be liberal with their pricing regarding overnight guests, they are rightly security-conscious and most require that female companions register their ID card number at reception before heading upstairs. This is a sensible requirement which does not take more than a few minutes.
Note! Prices reflect low season rates. Those who book between May and October could score discounts of up to 40 per cent. US$1 is roughly 35 baht.
Recommended Hat Yai bachelor hotels
Taipei Hotel Hat Yai (from US$11)
Each room at this Hat Yai bachelor hotel offers guests satellite TV, a shower, air conditioning and desk while there is a car park, massage service and bar/pub on hand as well...more details and booking
Racha Hotel (from US$13)
Some of the features of this Hat Yai bachelor hotel include cable television, air conditioning, non smoking rooms and room service. This charming property has long been a favorite option for both business and leisure travellers...more details and booking
Novotel Centara is in the heart of the city
Hatyai Central Hotel (from US$20)
To make every guest's stay comfortable, all rooms at this Hat Yai bachelor hotel feature complimentary bottled water, a bathtub and air conditioning. The hotel offers room service, an elevator and a choice of spas nearby...more details and booking
Tanaphat Hatyai Hotel (from US$22)
Guests at this Hat Yai bachelor hotel will find a balcony/terrace, cable television, desk and refrigerator waiting in every room. Guests can also enjoy the hotel's excellent facilities and services including restaurant and car park...more details and booking
Sun City Mansion (from US$23)
Some of the features you'll enjoy at this Hat Yai bachelor hotel include air conditioning, cable television and well-stocked refrigerator. Guests will enjoy the hotel's top class facilities and services including laundry service, elevator, bar and restaurant…more details and booking
V.L. Hatyai Hotel (from US$30)
Located in the heart of the city, this Hat Yai bachelor hotel offers guests a combination of tradition, hospitality plus elegance. The hotel also boasts top-class business facilities, high speed internet and meeting facilities making it a superb place for business travellers as well...more details and booking
Siam Center Hotel (from US$30)
All rooms at this Hat Yai bachelor hotel offer a desk, television, refrigerator and in-room safe. The hotel also boasts restaurants, a car park, Wi-Fi internet in public areas and meeting facilities...more details and booking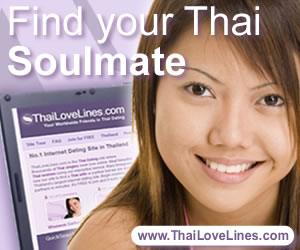 Hadyai Golden Crown Hotel (from US$31)
This modern Hat Yai bachelor hotel is close to the city centre and only walking distance to the shopping centres of downtown as well as famous Kim Yong market. After a day working or sightseeing around the city, head for a Carawa Ancient Massage at the hotel to sooth aching feet…more details and booking
Asian Hotel (from US$35)
This city centre Hat Yai bachelor hotel puts guests close to the business and commercial areas of the city. Public transportation is easily available, while the rooms are simple but boast all the basic amenities required for a pleasant stay. The onsite restaurant stays open till after midnight while the Kabuki CLub offers seven differently themed rooms for karaoke or a private party...more details and booking
New Season Hotel (from US$45)
Some of the features at this Hat Yai bachelor hotel include WiFi internet access, hair dryer, bathtub, coffee shop, restaurant, elevator and concierge, making this a great place to stay in the city...more details and booking
Hansa JB Hotel (from US$40)
Located in downtown, this Hat Yai bachelor hotel is a shopper's delight and located near all the malls and markets of the city. Lovely beaches, waterfalls, the crocodile farm, bird sanctuary and a golf course are all nearby while rooms are equipped with every modern amenity...more details and booking
Golden Crown Plaza Hotel (from US$40)
This Hat Yai bachelor hotel is located in the city centre walking distance from Kim Yong market. There is a laundry service, massage parlour and parking facilities plus an in-house karaoke lounge...more details and booking
Sakura Grand View Hotel (from US$40)
Located in the bustling commercial district of the city, this Hat Yai bachelor hotel is perfect for business and travellers for leisure. Guests here will find many commercial buildings, markets, restaurants, bars and shopping venues where you can shop till you drop...more details and booking
De Poem Loft Boutique Residence (from US$45)
Each of the 11 rooms at this Hat Yai bachelor hotel feature superior amenities such as cable TV, desk, air conditioning and elevator. This charming property has been a favorite in Hat Yai for both business and leisure visitors for years...more details and booking
Centara Hat Yai Hotel (from US$50)
The Novotel Centara Hat Yai Hotel is situated in the heart of the city's commercial and shopping districts and within easy reach of the airport. The business center provides Internet access, photocopying/fax services, translation facilities plus secretarial services. The four restaurants and bar serve a variety of different cuisines with 237 well-appointed guestrooms and suites...more details and booking
blog comments powered by

Disqus