Koh Samui bachelor hotels guide
Al's Hut is a cheap yet high quality choice
If you're looking for a little fun and female companionship while in Samui, you may soon discover that your hotel of choice either charges you an extra fee for bringing a bar girl or other lovely lady back with you, or refuses her admittance altogether.
However, many hotels have a much more liberal view, and we have taken the time and trouble to compile a list of the reputable hotels that allow their guest the freedom to invite girls back, provided that they are discrete. Not only are we the only site that provides such a list, we are also able to offer people who book through us great rates.
Note! Pices reflect low season rates. Those who book between May and October could score discounts of up to 40 per cent. US$1 is roughly 35 baht.
Hotels on Samui that permit guests
Chaweng
Al's Hut Chaweng (from US$44)
One of Chaweng's most comfortable budget options, Al's Hut offers huts featuring basic amenities right in the centre of the action…more details and booking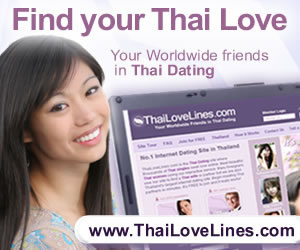 Samui Plaza Bophut (from US$40)
Guests can take their pick from 154 clean and comfortable guestrooms. The hotel comes complete with a good range of amenities, while the central location is hard to top…more details and booking
Chaweng Villa Beach Chaweng (from US$47)
Situated on the popular Chaweng Beach close to the main nightlife zone, this excellent resort offers affordable and comfortable accommodation. Amenities include a swimming pool and a Thai massage service…more details and booking
Golden Sand Beach Lamai (from US$47)
Situated on Lamai Beach, the two-star Golden Sand Resort features spacious rooms with private balconies. Chaweng's party district is just a 30-minute drive away…more details and booking
Nara Garden Beach Resort Chaweng (from: US$47)
Offering 43 well-appointed guestrooms, the Nara Garden features an outdoor swimming pool at the edge of a secluded beach close to vibrant Chaweng…more details and booking
Chaweng Villa Beach is close to the nightlife
Chaweng Resort Chaweng (from US$50)
The reasonably priced and comfortable Chaweng Resort is centrally situated in amongst tropical gardens that face the sparkling ocean. Facilities include two beachside swimming pools…more details and booking
Al's Resort Chaweng (from US$56)
Al's Resort offers 43 comfortable rooms that face Chaweng Beach's white sand. The resort is set amongst lush tropical gardens and offers basic amenities as well as a swimming pool…more details and booking
Chaweng Beachcomber Chaweng (from US$63)
Fifty-two stylishly-designed rooms can be found at Beachcomber, while facilities include a restaurant, Jacuzzi, and swimming pool…more details and booking
Muang Kulaypan Chaweng (from US$66)
Stunning ocean views are available at each of this excellent three-star hotel's 41 well-appointed guestrooms. While onsite amenities include a luxurious swimming pool, the main nightlife zone can be reached in less than 15 minutes…more details and booking
Samui Island Resort Chaweng (from US$70)
The three-star Island Samui is set amongst beautifully coconut tree gardens and features modest rooms just a short walk from the main entertainment zone…more details and booking
Baan Talay Chaweng (from US$77)
The three-star Baan Talay consists of 36 well positioned Thai-style bungalows just a short stroll of Chaweng's colourful nightlife scene. Amenities include a good swimming pool…more details and booking
Chaweng Blue Lagoon Chaweng (from US$87)
Surrounded by lush gardens, this excellent four-star resort offers fully loaded luxurious guest rooms…more details and booking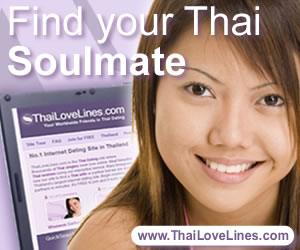 Coral Bay Resort Chaweng (from US$95)
Reasonably priced comfortable cottages are set in a picturesque garden, just a short distance from the main nightlife and entertainment zone…more details and booking
Le Paradis Boutique Chaweng (from US$220)
Set directly on Chaweng Beach, the comfortable teak houses of this unique resort have been constructed on stilts. This is the perfect place to relax and unwind by day, while Chaweng's nightlife is easily reachable after the sun sets…more details and booking
Karma Hotel Chaweng (from US$307)
This elegant resort faces Chaweng Beach and offers luxurious villas that are fully loaded with modern guest amenities. Each of the resort's villas comes complete with a private terrace and pool, while nightlife and shopping zones are just a short drive away…more details and booking
Lamai
Samui Orchid & Aquarium Lamai (from US$50)
Overlooking the superb Ban Harn Beach in South Lamai, Samui Orchid boasts 50 comfortable, air-conditioned rooms. Guests will find an excellent range of onsite amenities, while Chaweng's naughty nightlife scene is just a 15-minute drive away…more details and booking
Mango Village Lamai (from US$65)
Located just 30 minutes from Chaweng on Lamai Beach, the Mango Village boasts a range of comfortable rooms and bungalows. The are a whole host of leisure facilities such as a Jacuzzi, spa, sauna, swimming pool and a massage service…more details and booking
Rummana Boutique Lamai (from US$114)
Each of the Rummana's 40 three-star villas is comfortably furnished and tastefully decorated. Onsite amenities include an open-air restaurant and large swimming pool, which faces Lamai Beach, while main nightlife zone is just 30 minutes away…more details and booking
Rocky's Boutique Lamai (from US$175)
Enjoying a stunning location, this four-star resort boasts 34 spacious beachside guestrooms complete with basic modern amenities. The heart of Lamai Beach is just a five-minute drive away…more details and booking
Bophut
Maya Buri Boutique Resort Bophut (from US$35)
Located conveniently close to both the airport and the heart of Chaweng, the resort is surrounded by a good range of entertainment options…more details and booking
Choeng Mon
Tongsai Bay Choeng Mon (from US$250)
Ideal for those who want to stay on Samui for an extended period. Tongsai Bay offers luxurious five-star accommodation and amenities, while the nightlife district can be found just 15 minutes away…more details and booking
Other leading Samui hotels
Nova Samui Resort Chaweng (from US$21, plus 500 baht for your guest)
Offering 74 units set among tropical gardens, Nova boasts a range of in-room facilities as well as a swimming pool. The colourful nightlife scene is located just a short drive away…more details and booking
First Residence Hotel Chaweng (from US$26, plus 500 baht for your guest)
Set on Chaweng Road conveniently close to the vibrant nightlife. Boasts good accommodation featuring private balconies. Affordable rates and a swimming pool…more details and booking
First Bungalow Beach Chaweng (from US$48, plus baht 500 for your guest)
There are 188 well-appointed rooms set in a tranquil location. The main nightlife zone is just a short drive away…more details and booking
Samui Island Beach Resort Chaweng (from US$50, plus 500 baht for your guest)
Complete with sea and garden views, this stunning resort is located at the northern tip of Chaweng and features a superb outdoor pool…more details and booking
B2@Samui Beach Resort Chaweng (from US$52, plus 500 baht for your guest)
Situated on the edge of Chaweng Beach, the excellent establishment features a pool as well as other modern amenities…more details and booking
Samui Honey Cottages are the height of chic
Fair House Beach Chaweng (from US$61, plus 700 baht for your guest)
The perfect place to unwind, amenities include two pools and a mini golf course. Rooms are fully loaded, while vibrant nightlife options can be found nearby…more details and booking
Chaweng Bay View Chaweng (from US$63, plus 500 baht for your guest)
Each of the comfortable villas here offers stunning views, while the resort also boasts a swimming pool and easy access to the nightlife entertainment zone…more details and booking
Iyara Beach & Plaza Chaweng (from US$84, plus 800 baht for your guest)
This stylish hotel boasts comfortable rooms complete with private balconies set within easy reach of Chaweng's lively nightlife…more details and booking
Bhundhari Spa Resort and Villa Samui - A Centara Resort Chaweng (from US$184, plus 550 baht for your guest)
Overlooking the picturesque Chaweng Bay, this resort boasts comfortable villa-style accommodation as well as a good pool, while the nightlife zone is just a short drive away…more details and booking
Samui Honey Cottages Big Buddha Beach (from US$63, plus 500 baht for your guest)
Located close to Big Buddha, one of Samui's most famous landmarks, luxurious amenities come as standard here, while the island's nightlife can be reached in less than 15-minutes…more details and booking
Zazen Boutique Resort Bophut (from US$170, plus 500 baht for your guest)
The spacious rooms here are located at the pretty Bophut Beach, just 15 minutes away from the island's nightlife…more details and booking
blog comments powered by

Disqus