Phuket bar guide and night life
Famous DJs play sets on Patong Beach
Phuket boasts some of the best night life in Thailand. It is the most visited place outside of Bangkok and every resort on the island has a measure of fun at night. There are myriad girlie bars and go go bars, along with discos, live music venues, trendy lounges, and more.
The touristy west coast beaches of Patong, Karon, Kata, and Kamala have the bulk of the night life options in Phuket. Patong especially is a pumping resort that rivals even Pattaya and the best of Bangkok. It is a real night owl's paradise and has more bars, pubs and clubs than the rest of the island put together. The best of it is all types can come and have fun here; it's not just the domain of the sex tourist.
However, Bangla Road is! This short street going off from the beach in central Patong is crammed full with beer bars, go gos and discos. There are many hundreds of women working as prostitutes here, such that the choice is bewildering. As well as the many watering holes on the main drag, are several noisy sois going off of it. Each offers its own style, from beer bars galore to ladyboy fun and chilled Western-style pubs.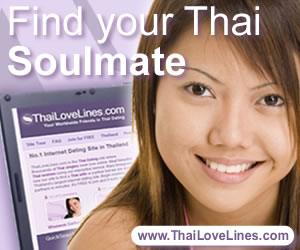 Nearby Karon and Kata are also pretty funky of a night and, too, come with girlie bars and pubs. These areas are more spread out and quieter, being aimed more for families and couples. Right down the south is Rawai, best known for chilled restaurants and bar lounges overlooking the sea; especially good for sundowners. See more on Phuket nightlife and bars.
Up in the other direction from Patong comes Kamala, which is on par with Kata or Rawai for its chilled atmosphere. Being home to Phuket FantaSea, it is especially fun for kids. There are also girlie bars here and it is good for those who prefer to stay in a quieter part of the island than Patong, yet be well within reach of the main night life action.
Can you bring girls back to your hotel?
Some hotels don't mind you bringing bar girls back to your room as long as you are discreet, while others forbid it or will try to charge you extra. To save you the embarrassment we've enquired with all of them and listed those that are suitable for bachelors...see the list, rates and booking here
If you make it over to Phuket Town, there is also fun to be had at night here, but it's not nearly as decadent as some of the west coast beaches. Most places are aimed at the local market; usually clubs with live bands or chilled out cafés along the old streets of Chinatown, which office-type workers and expats relax in. Phuket Town also has an unusually high number of karaoke bars, for Phuket.
Picking up bar girls in Phuket
This is what most single men come to Phuket for and they will find themselves in hog's heaven. Patong is crawling with women, although most beach resorts will have options for picking up a bit of Thai totty on your travels.
Whichever part of Phuket you end up in, simply head to one of the bars with many females hanging out of it and order a beer. Some are friendlier than others, although most along Bangla Road try hard to please the customer.
Meeting horny local girls for free
Most 'bachelors' visiting Thailand opt for the easy solution of visiting go go and girlie bars, but there are also lots of regular girls who aren't prostitutes but keen on meeting foreigners for a fling. Hundreds of lonely and horny modern city girls go looking online for sex with visiting or resident westerners, no strings attached. They aren't expecting money or a boyfriend and haven't been with scores of other men. The best place to meet these girls is on Adult Friend Finder, where there are more than 10,000 registered Thai female members.
To take a girl out of the bar, you must pay a 'bar fine', which varies between the beer bars and go go bars, and also which resort you're in, and is between 300 and 500 baht. You may even get away without paying it late at night in, say, Chalong or Surin. The girls cost from about 1,000 short-time (for a quickie) to 4,000 baht for the hottest go go girl from Bangla Road for all night. Classy escorts are also available in Phuket, as well as sex and 'happy endings' in massage parlours and freelancers on the street. More on Phuket working girls.
blog comments powered by

Disqus